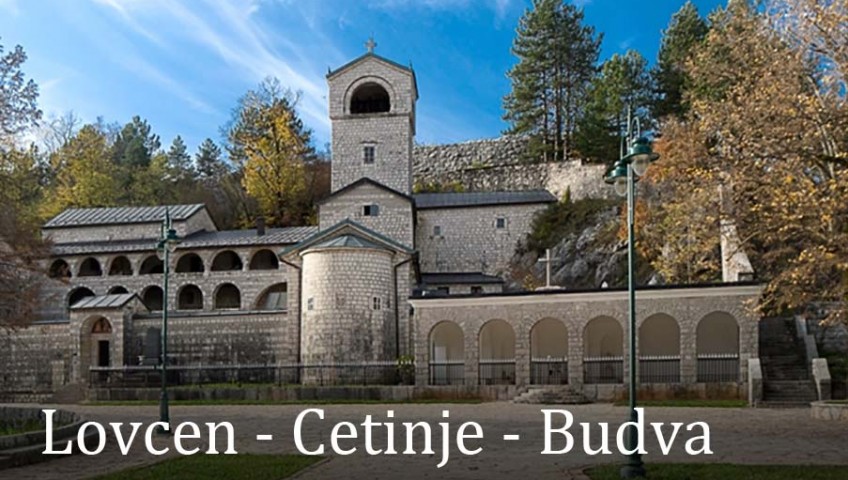 National park Lovcen is the most famous for impressive mausoleum dedicated to Petar II Petrovic Njegos, who ruled Montenegro in 19th century and is the greatest poet ever to live in this region. Also, the view from the top, 1660 meters above sea level, provides a great panoramic view of 80 % of Montenegrin territory.
Next stop will be Cetinje, old royal capital of Montenegro. Three christian relics are kept in Cetinje monastery: the Right Hand of St. John the Baptist (the hand that baptized Jesus Christ) and particles of the Holy Cross (the cross on which Jesus Christ was crucified).
Also, the icon of The Virgin Mary, known by the name of Our Lady of Philermos which is believed to be painted by Saint Luke, is situated in the Blue Chapel in the building of the Government House.
On the way back to Kotor, you will visit Budva and have a glimpse of lifestyle in the busiest and most popular tourist resort in Montenegro.